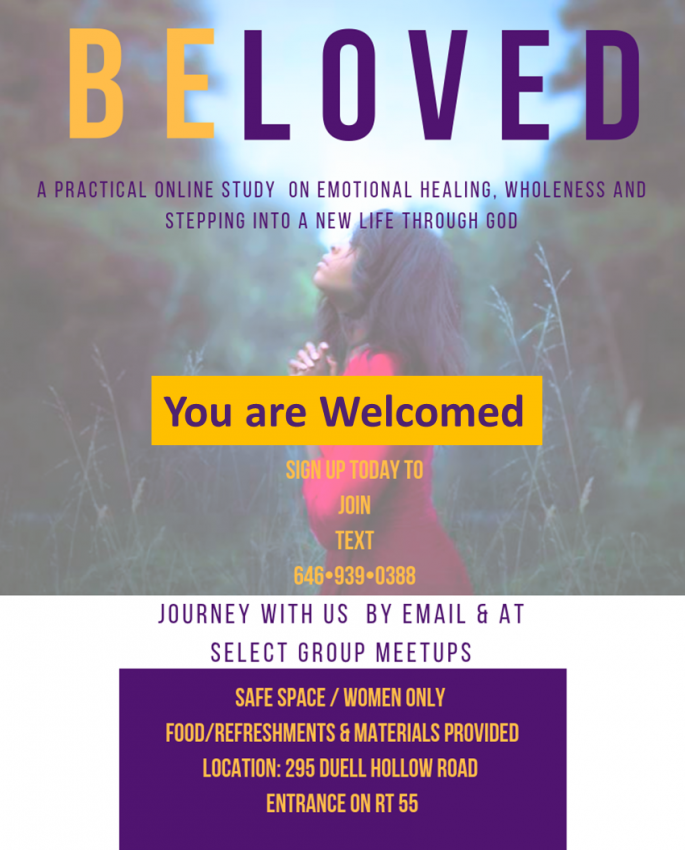 Together we will be taking the steps with each chapter of healing and creating a dialogue  of support , accountability and a safe space to share our progress towards this very important journey.  As we explore God's answers  to  times of suffering in the past or present ... My prayer is , that learning from  each other will help us to experience the fullness of what we were created to be. 

We are all  at different phases of relationship with God. For some of us ladies this is your first date with God. For others you are here to restart  the flame....some have already been on the journey. 

If you've been on the journey for while , your simple presence of support can be the greatest of gifts to this group! 
If we can worship a God who was suffering , than we  can be willing  to reach out to the suffering  among us. 

Together ,  we will get to know how  personal &  healing the God who created the universe, can be. 
When it's all said & done , we will see ourselves as perfect creations. Are you ready???
We'll be spending about 30 mins a week to read the book  and  meditate each topic area , using the steps outlined in the chapters. We'll be observing ourselves all week about each  topic. There will group activities  such as  prayer journals , vision boards , devotional affirmations and workshop questions that will be sent with each new topic. 
Then, we post in our email group  to share questions & testimonies about  what we learned and experienced during the meditation that week. 
Register to recieve the exact dates